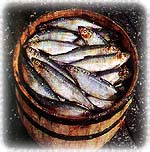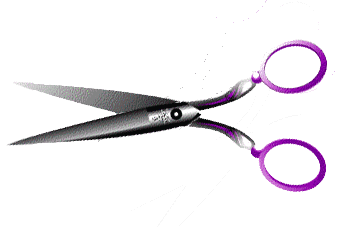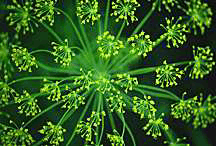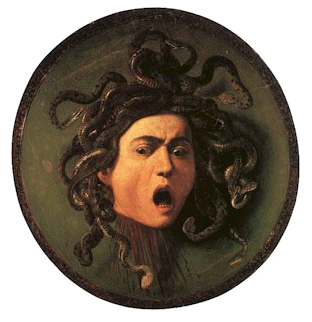 The Sea Witch:
"Why have you come, you little sprat ?
I should just kill you NOW !
Pickle you in sweet and sour -
Belly up !
Slowly will your breathing stop !
Dill dried umbel, your summerhat ...
Has come your final hour ??? "
The Mermaid Sisters:
"Our little sister is it
who robs us of our peace
she is why we pay you visit
She must die, so help us , please!
Granny´s white and fairy hair
fell of within a single day
Happiness was ever there
but today it passed away.
Grief will quell the joy forever
Happiness from love will sever
Shadows of the dark fall long and dump and blind !
Deep despair of any kind
is crumbling each a carefree mind !
What is your price? What must we offer?
Give us advice ! We will gladly suffer ! "
The Sea Witch:
"Like waves flow upon waters
fall the locks of mermaid daughters.
At me a wisp is found,
stiff like rush in boggy ground.
Grey and glossy glows the eel,
to my spongy brest he´s clinging,
glinting in the scissor´s steel,
soon you´ll hear the blades are ringing.
Look now... Look at me !!!
I am beautiful as Thou,
I am beautiful, you see !!!
Youth and beauty are you bringing.
I´ll repay you with this knife.
It will save your little sister´s life !
A sea king´s daughter ? Ha !
Bloody walk and dumb is she !
But she will descent into the water,
dive will she into the salty sea,
if she stabs him with this knife,
if she takes the prince´s life."